Poppy Parker Peace, Love and Soul Darla Daley 12"
2015 The Model Scene Poppy Parker Collection.  Dressed Doll. LE500
Doll Tech Specs:
Head Sculpt: Darla Daley™
Body Type: Poppy Parker™
Quick Switch Feature: No
Skin Tone: FR Black
Hair Color: Black
Eyelashes: Yes, Hand Applied
Darla Daley is a 12-inch fully articulated vinyl fashion doll with rooted hair and hand applied eyelashes. Poppy's fabulous friend Darla is back looking more smashing than ever is her red velvet mini dress vest, white chiffon blouse with multi color block print, large silver hoop earrings, black daisy brooch, shiny black faux leather purse and matching boots! A doll stand is included. For adult collectors ages 15 and up.
*Please note that the dolls pictured in these images are prototypes. Final production may vary slightly.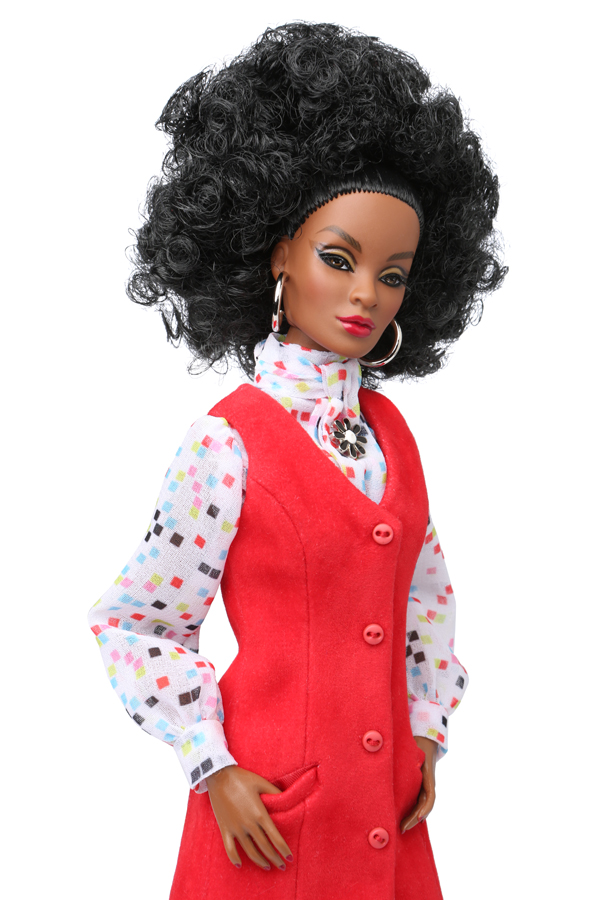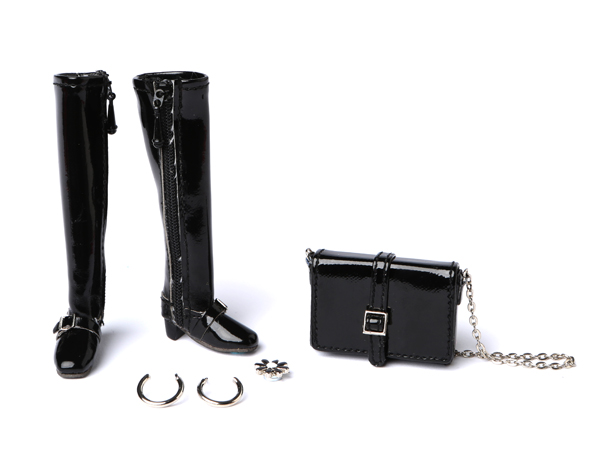 Manufacturer
Integrity Toys