2013 IT Direct Buenos Aires Victoire Roux LE600
Buenos Aires 
Victoire Roux™ Dressed Doll 
Skin Tone:  FR White 
Hair Color:  Pale Blond 
Eyelashes:  Yes, Hand Applied
 IT Direct Exclusive Lottery Doll.  LE600.  The world still remembers the day that Victoire Roux made her first public appearance in Argentina.  Everyone, from the president's direct entourage down to those loyal to their cause, were in awe of Victoire.  She was the emblem of the French resistance and carried herself with such strength and dignity.

However, this was no regular state visit.  Victoire was in Buenos Aires to promote the latest Parisian designers abroad.  She was trying to give the French fashion industry a much needed boost and hoped to drag it out of its post-war drudgery and make beauty and style shine once more!

Buenos Aires Victoire Roux™ is a 12-inch articulated vinyl doll with a fully rooted pale blond intricate updo hairstyle and hand-applied eyelashes.  Her sophisticated travel ensemble pays homage to a famous 1948 look and is composed of a perfectly tailored skirt and long sleeved double-breast jacket with a large hat and matching umbrella.  Victoire completes this look with a pair of matching pumps, gloves and simple studded earrings.  A doll stand is included.  For adult collectors ages 14 and up only.  (Note: the umbrella does not open).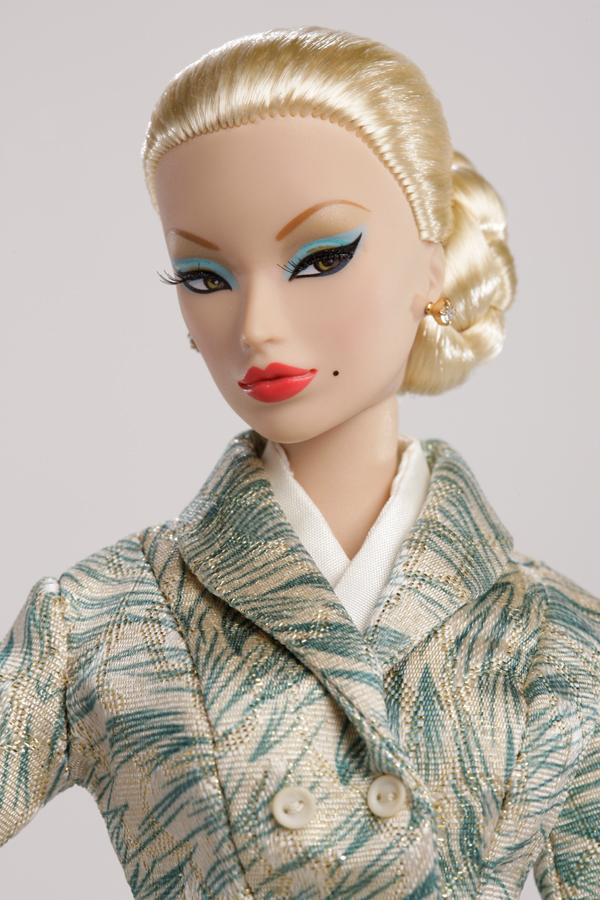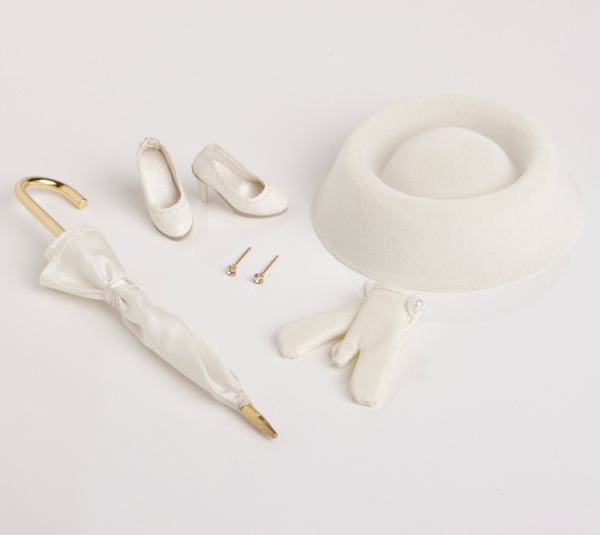 Manufacturer
Integrity Toys