JEM and the Holograms Rory RIOT Llewelyn
July 2013 Collection.  LE1200.  RIOT is the ultimate seducer and no matter their gender, very few people can actually resist his charms.  There is something about him in the way that he walks, talks and acts that gives him an almost hypnotic air that very few people can say no to.  RIOT is a man who always gets his way with everyone, except for one person, JERRICA BENTON.  When she appears as her alter ego JEM, RIOT becomes crazy with love!  However, he is completely aloof when JERRICA BENTON is around, as if there was a switch inside him that he could just turn on and off.  As the lead singer of THE STINGERS, RIOT's ultra sultry voice sways crowds like no other and he is fast becoming one of the biggest rock stars of all times with the ego and attitude to match!
Rory "RIOT" Llewelyn™ is a 12.5"-inch fully articulated male vinyl fashion figure with fully rooted hair.  RIOT comes dressed with his signature edgy 80's on-stage look which is composed of a long bright yellow frock coat with black and red embroidery, a neo-romantic ruffled shirt, skin tight black pants and his sexy white boots.  RIOT also comes complete with his signature guitar, guitar strap, amp cord, microphone, miniature Stingers album with sleeve, alternate set of hands, a doll stand and a certificate of authenticity.  For adult collectors 14 and up only.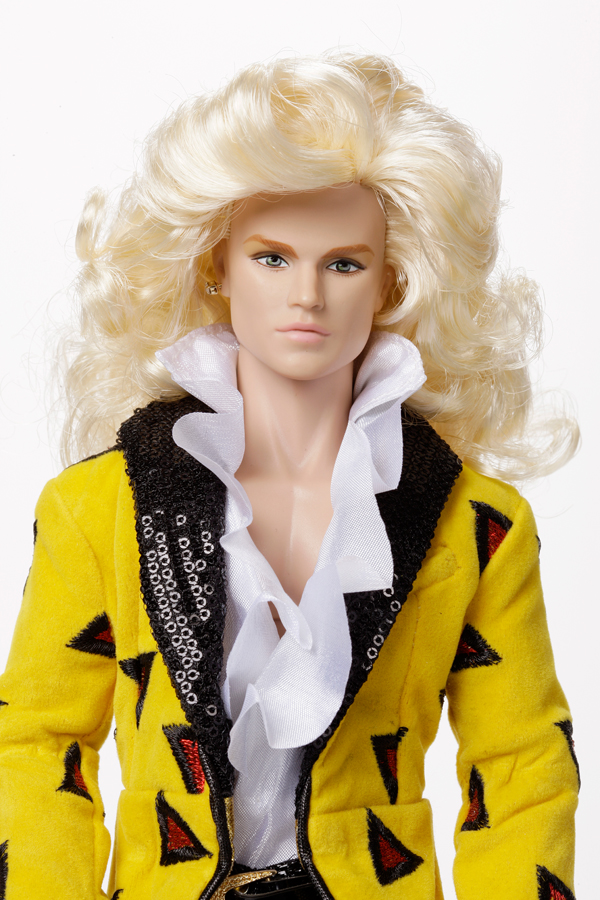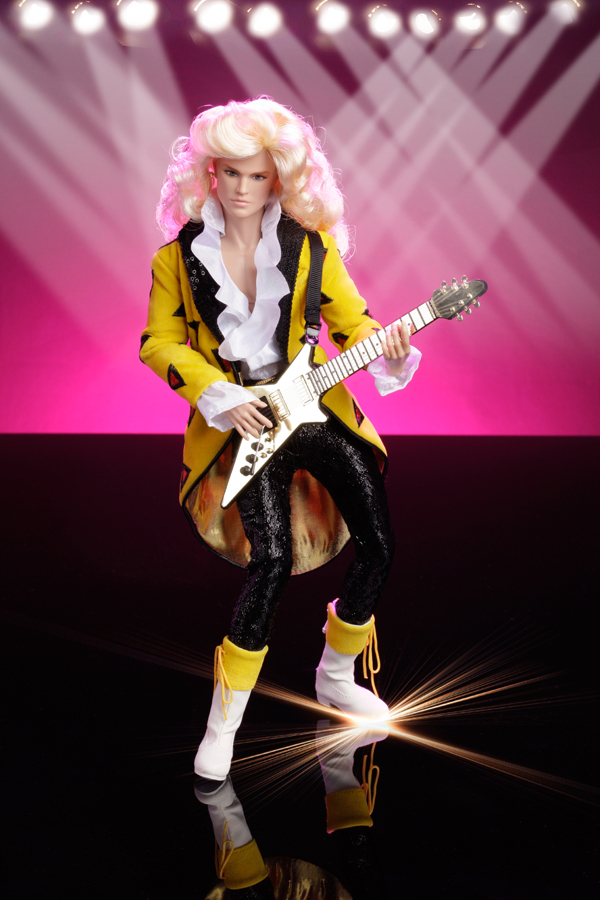 Manufacturer
Integrity Toys