Tulabelle J'Adore Basic Tulabelle 16"
2013 Collection. Limited Edition 300.  16" Fashion Teen Body.
Every once in a while, you meet a character that is so special and unique that you can't forget her. That's Tulabelle! She's a young influential fashion blogger and the go-to expert for the latest in trends for young fashionistas around the world. Tulabelle comes from a long line of fashion insiders and has inherited her family's extensive archive of clothing from the beginning of the 20th century to today. The highlight of the collection consists of some amazing pieces from her famous model grandmother, Poppy Parker! Whether she's hanging out with friends at her favorite thrift store or sitting front row at the hottest runway show, Tulabelle is always at the forefront of style.
During a lazy Saturday, Tulabelle is diligently working on her blog attired in a gray striped jersey knit top with a J'Adore graphic, hot pink mini, pink and purple platform sandals and white ankle socks. A doll stand and certificate of authenticity are included. For adult collectors 14 years and up.
Individual Package Dimensions: 3.25" Depth X 6" Width X 18.5" Height Weight: 4 lbs.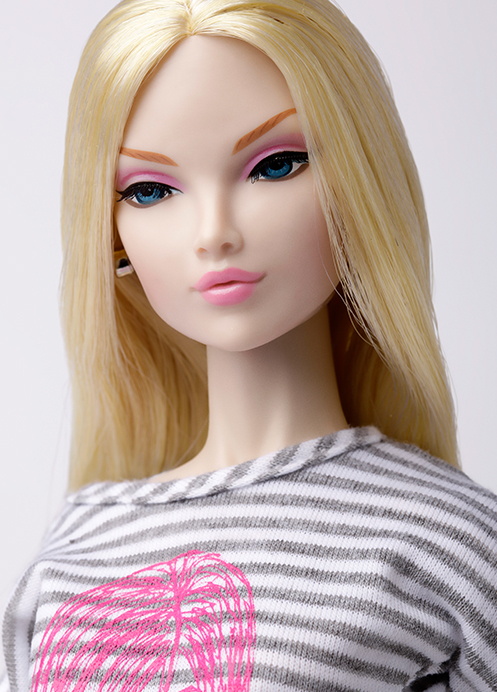 Manufacturer
Integrity Toys