Jem and the Holograms Kimber Benton 12"
2013 Collection. Jem and the Holograms. Limited Edition 1000. 
KIMBER BENTON is romantic, rebellious, and emotional, and she sometimes envies the attention that is paid to her big sister, JERRICA BENTON. Ever since she was a child, KIMBER has been writing and playing music. Her father had hoped that she would follow her late mom's path into music and she did -- She writes songs, plays keyboards, and sings backing vocals for The Holograms. She is also the co-owner of Starlight Music with her sister, JERRICA BENTON.
KIMBER BENTON is a fully articulated 12-inch vinyl doll with rooted hair and hand applied eyelashes. Perfectly styled with an awesome 80's look, KIMBER BENTON comes dressed in her truly outrageous stage costume and includes high-heeled pumps, her true-to-character, ultra-detailed keytar instrument with plug-in amp cable, shoulder strap, doll stand and a certificate of authenticity. For adult collectors 14 and up only!
Individual Package Dimensions: 15.5" Depth X 3.25" Width X 9.25" Height Weight: 2.5 lbs.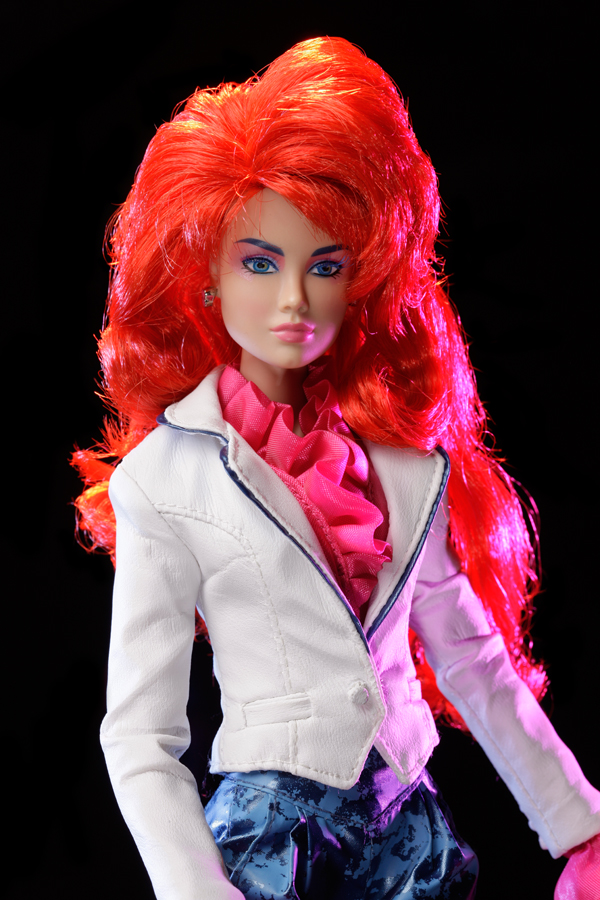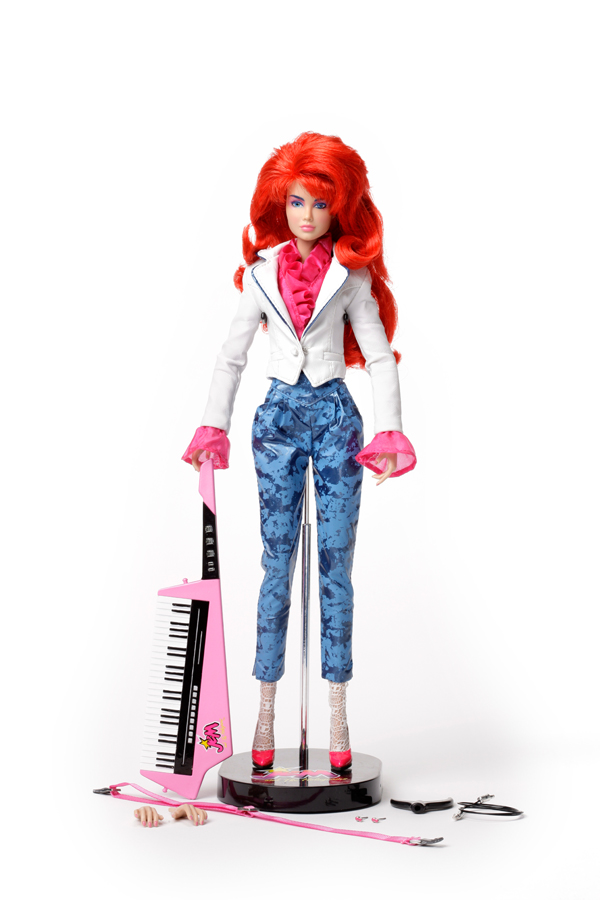 Manufacturer
Integrity Toys