FR:16 Main Feature Elsa Lin
2012 Collection. Limited Edition 350. FR 16: Collection.
The cosmetics industry has no secrets for the head beauty editor of "The Wall"! Somewhat feared in the industry for her ability to either make or break even the most carefully created and highly publicized skin care products, in person or in print, good or bad, Elsa always makes an impression!
Elsa is a 16" fully rooted vinyl fashion doll which features hand-applied eyelashes, soft silky saran hair, glamorous evening gown, top, jewelry, accessories, shoes, doll stand and certificate of authenticity.
Business associates and owners of "The Wall", a cutting edge Parisian fashmag dedicated to beauty, fashion and fame, Saskia, Anais, Elsa and Freja, are the top up and coming publishing industry executives who are always "in the know" as far as the world of FR is concerned. Do you want to get the latest fashion and beauty newsflashes? It's written on "The Wall"!
With FR:16, the Integrity Toys designers bring the world of Fashion Royalty into the exciting world of 1:5 scale dolls! Each character features a brand new 16" tall body sculpt, modern clothes and cool accessories to create totally hot looks!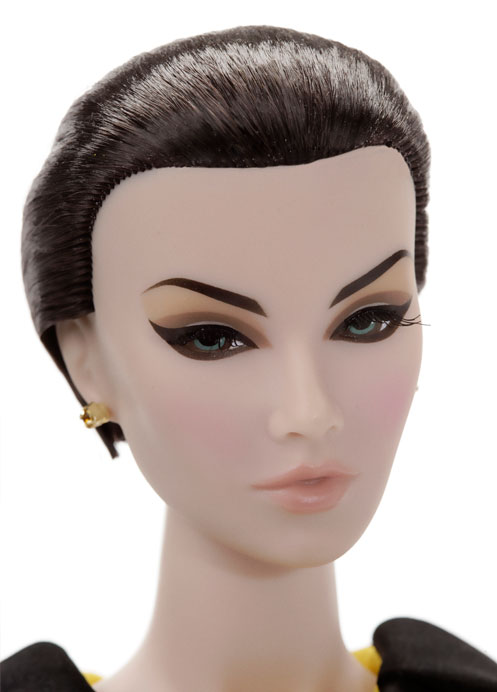 Manufacturer
Integrity Toys